News And Events
KTL OFFSHORE COMPLETES ANOTHER THREE HEAVY LIFT PROJECTS
May 13, 2016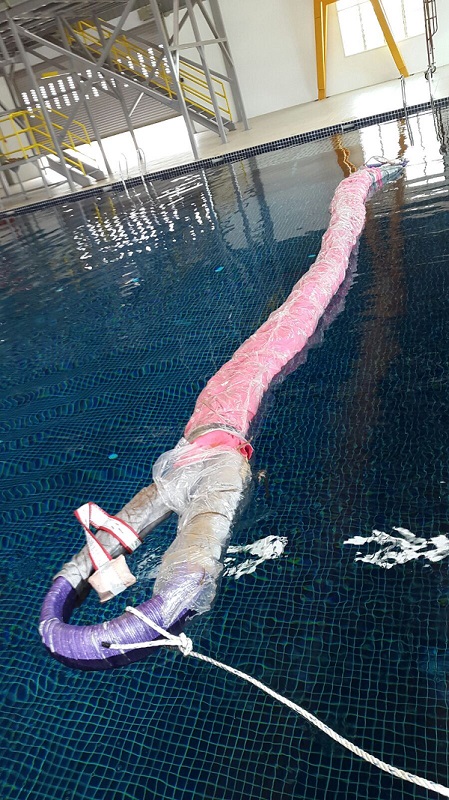 INPEX SURF Project (Australia)
KTL Offshore fabricated heavy lift KimLiftTM synthetic round slings for the INPEX SURF project (subsea, umbilicals, risers and flowlines).
The slings will be used for this EPCI project including the pre-commissioning of production flowline systems, a MEG injection system, start-up condensate transfer and fuel gas transfer flowline systems, control systems as well as other associated SURF elements in water depths up to 275 meters. The slings were manufactured to exceptionally tight length tolerances using KTL's trademark Engineered Length Control system and tested to full proof load using our KimTest 3000 test bed.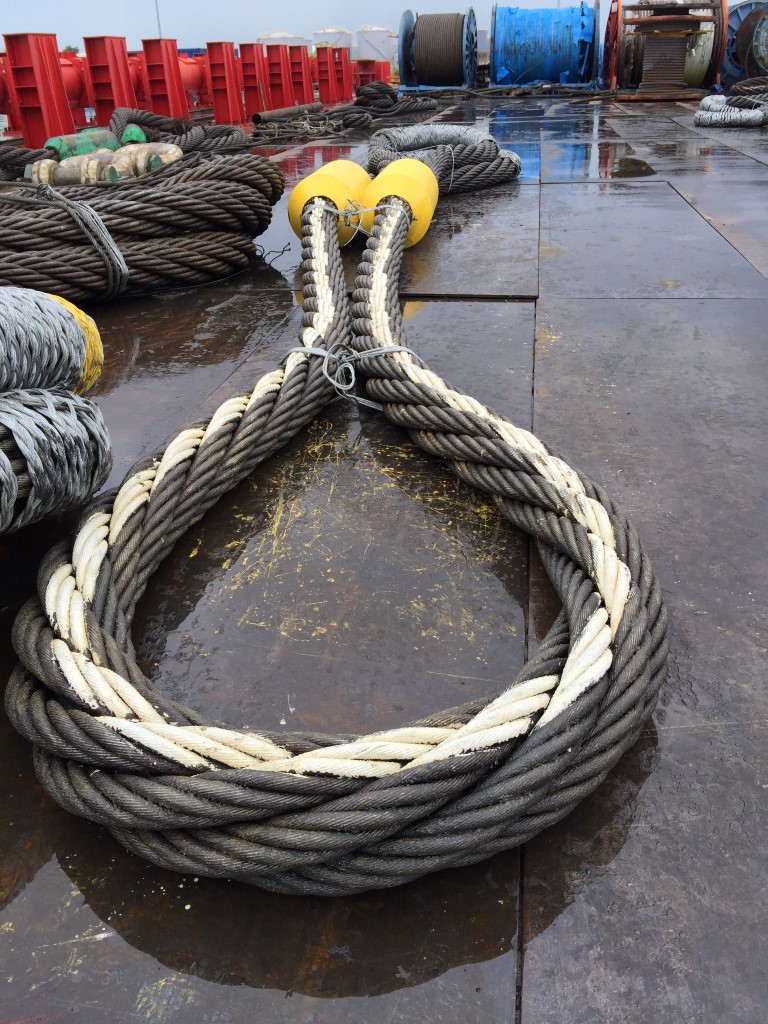 Daman Development Project (India)
KTL Offshore was awarded the project to supply 12 heavy lift slings for ONGC's Daman Development Project in the Arabian Sea, offshore India. This EPIC project is expected to be completed in 2017. It will be executed in 2 phases where a total of 8 wellhead platforms will be installed and a network of 101.5km pipelines will be laid. Gas and condensate from the Daman development will be transported to Hazira through Tapti Process facilities of the Tapti-JV (KTL Offshore also previously supplied the heavy lift slings for the Tapti project).
KTL Offshore supplied KimLockTM cable laid slings with resin terminated spliced eyes, which provided the heavy lift contractor with a lighter rigging solution as well as a faster, easier load out and installation due to the compact terminations.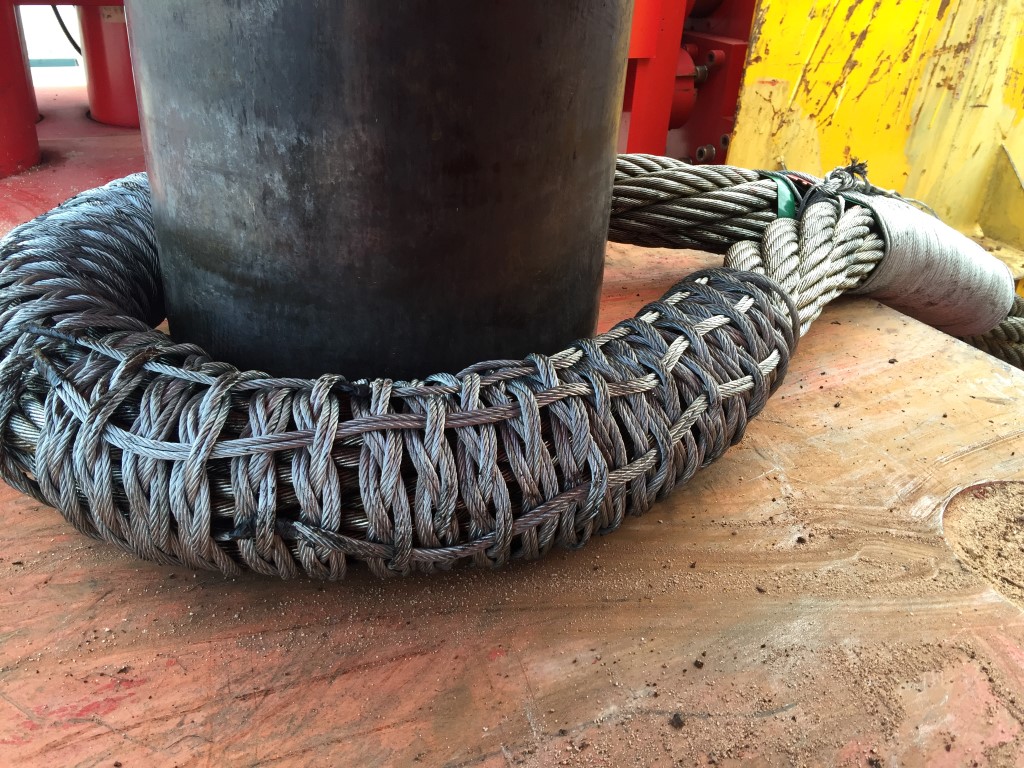 Forward Mounted Base (FMB) Project (Qatar)
KTL Offshore was awarded the heavy lift sling contract for Qatar Petroleum's FMB (Forward Mounted Base) EPIC project which comprised a living quarter platform and utility platform with a connecting bridge. The project location was in Qatar. The scope of the contract was to supply KimFlexTM braided slings, KimLockTM resin terminated cable laid slings, KimSwageTM Flemish eyes slings as well as cable laid grommets.
KTL Offshore continues to remain at the forefront of heavy lift sling production and development and continues to push the frontiers in synthetic sling advancement!
KimLift Heavy Lift Synthetic Slings Used Successfully In Inpex and Prelude Projects

October 01, 2016

KTL Offshore's ground breaking KimLift synthetic slings were used to complete two offshore heavy lift subsea projects in recent months. For the Inpex project the largest KimLift slings (KLX-499)had an MBL of 1,998 MT and were used to lift and lower complicated SURF equipment. For the Prelude project, the KimLift slings...

Heavy Lift Slings And Grommets Manufactured by KTL Offshore Get The Job Done In The North Sea Using One Of The Largest Cranes In The World!

September 01, 2016

GINA KROG PLATFORMS SUCCESFULLY INSTALLED The top decks of the Gina Krog platform were installed in late June in less than a week using the Saipem 7000 installation vessel. The complete weight of the platforms was around 20,000 tons. KTL Offshore supplied the heavy lift slings and grommets for the lifting of the living...

KTL Slings Lift the Largest Offshore Tie-In Platform in the Arabian Gulf – 3,500t!

August 01, 2016

Saudi Aramco announced it had completed Saudi Arabia's largest ever offshore tie-in platform, the Marham TP-9 deck. The deck was then installed offshore and the lift was completed using cable laid slings manufactured by KTL Offshore (Middle East) FZC. The facility is part of Saudi Aramco's programme covering the...